Discussion Starter
·
#1
·
Hi Guys,
I wanted to share this review of our H11 4300k HID kit and 9006 3000k HID kit installed on the The Toyota 4 runner. Here are the links to the products used in this post:
Low beams: H11 4300k HID Kit -
http://www.kbcarstuff.com/ProductDetails.asp?ProductCode=XT-4Kp&CartID=
Fogs - 9006 3000k Yellow HID kit -
http://www.kbcarstuff.com/ProductDetails.asp?ProductCode=XT-3K&CartID=
Here is the review:
Here's some pictures of XenonDepot's Xtreme Digital HID 3000k installed in fogs. There was much personal debate if I should get a cheap kit or pay more a quality kit. It's for fogs and it wouldn't be used unless in foul weather. But after a while of going back and forth, I decided I bought a 4Runner because of Toyota's quality (even though they slipped, but still above others) and why should I settle for less with accessories. Another reason for going with a XD kit is the quality of their kits and they supply wiring harnesses. It's possible maybe it's an overkill, but why take a chance. With each harness individually fuses, should one the wiring get snagged or grounded, it's a fuse that's blown and no harm can be done to vehicle's electrical system.
I've purchased from XD before and it was a smooth and super easy transaction. I have no reservations of going back to XD and highly recommended them before and even more so now. The only difference this time was I had more interaction with Steve, aka XenonDepot on the forum, in regards obtaining the newer style wiring harness for my other car prior to ordering. Steve took care of that. Steve and XD is one of the most respected and professional retailers out there, every other retailer should model their business practices after them.
A special thanks to Steve for addressing my concerns and questions, as well as helping a few members out.
BTW, I have no affliation to XD or Steve other than being a happy and satisfied repeat customer.
Installation is simple just like all the HID kits. The only part that was a little difficult is the 3000k burners are a bit more snug than OEM halogen bulbs when putting them into the fogs. This isn't even a problem and I see it as a good thing as the seal with the foglight housing is even tighter sealing out moisture, since the fog area can get more wet than the headlights.
Without further to do, pictures...
Goodie box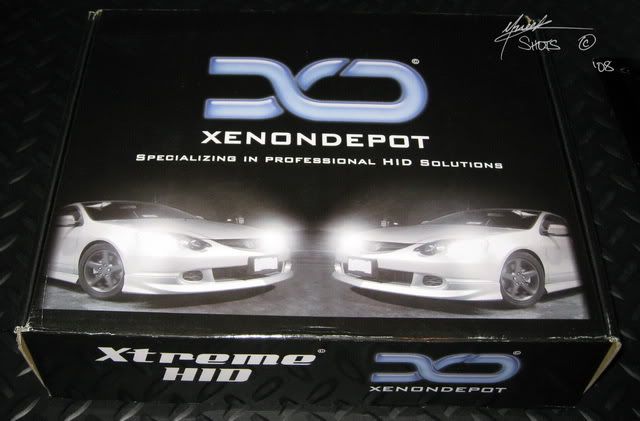 Gloves to ensure a perfect installation without getting oils and contaminents on the bulbs.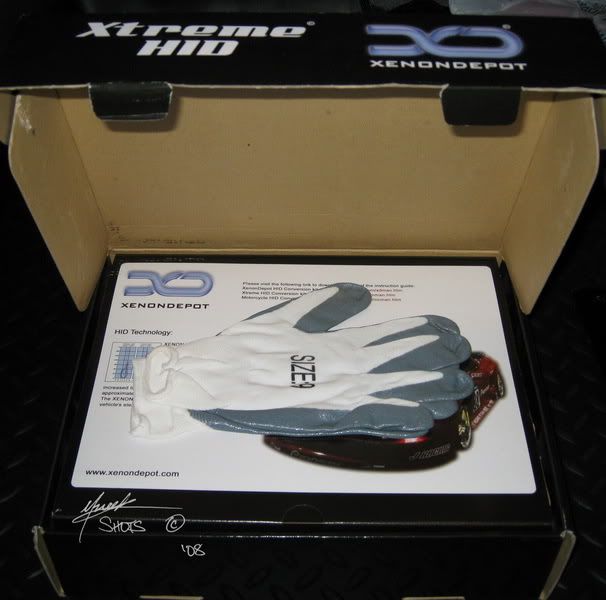 Underneath the gloves, 3000k burners
Ballasts and wiring harnesses (individually fused for each side)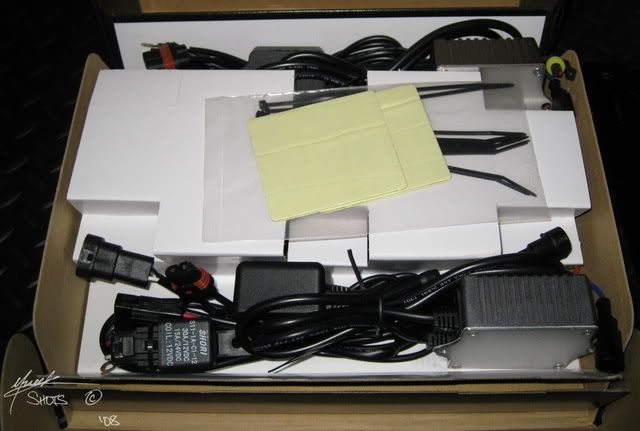 OEM halogen fog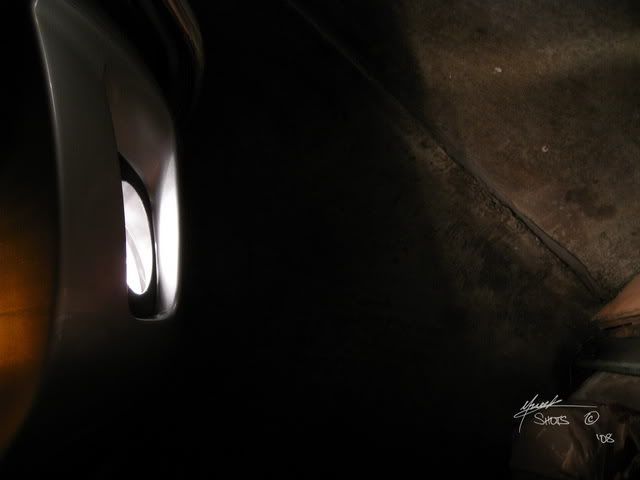 After fog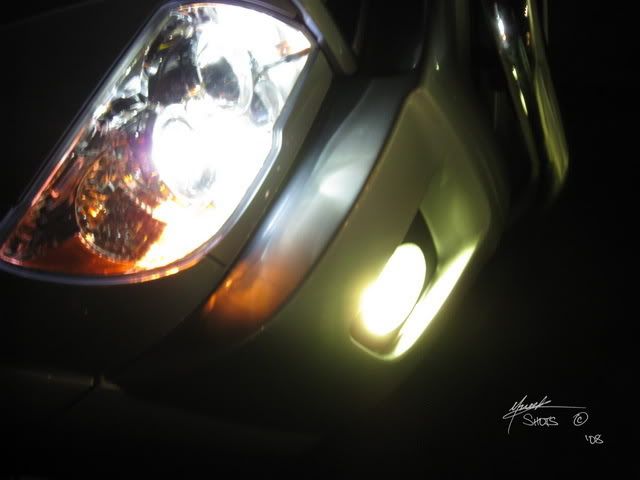 Fogs only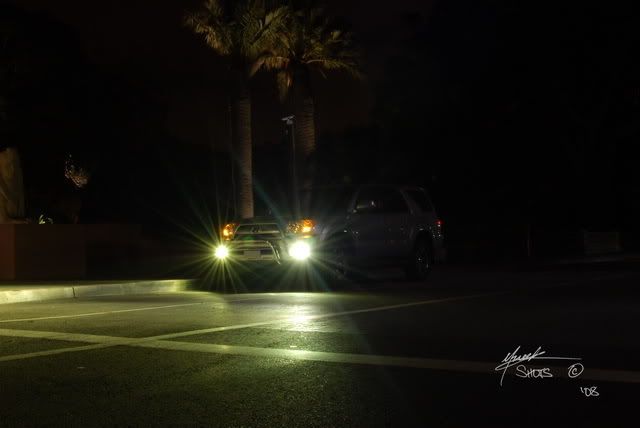 From the driver's side door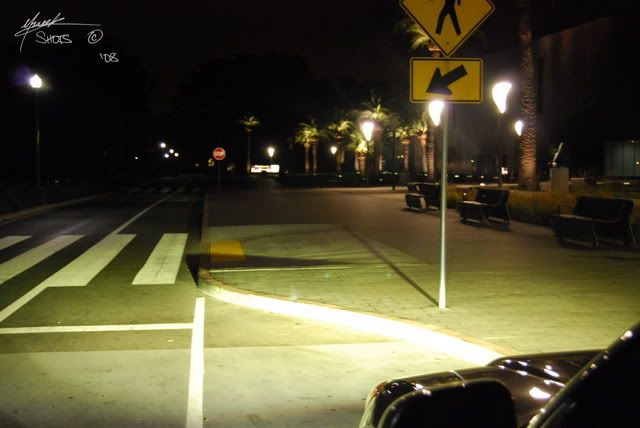 From behind the wheel
Fogs and 4300k headlights
Behind the wheel
From the passenger side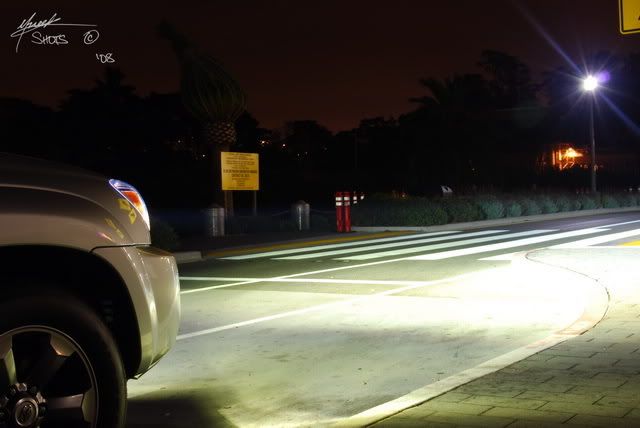 Another both headlight and fogs
Bonus pic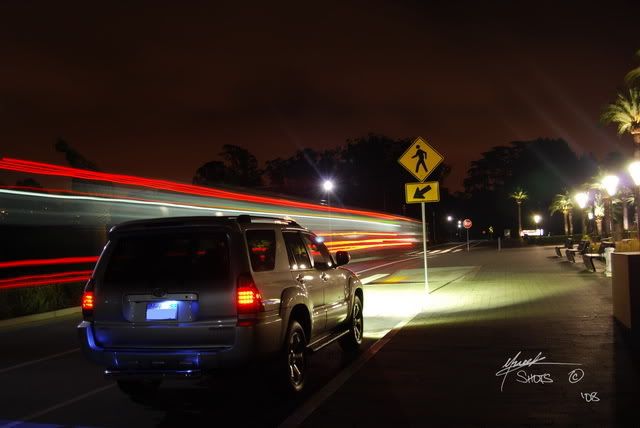 For a full listing of our HID lighting products please visit us at
www.XenonDepot.com
. If you have any questions or concerns please do not hesitate to contact me and I would be more than happy to help you out. You can either email me at
[email protected]
or send me a PM.
Regards,
Steve