Introducing an all-new aluminum tray-style bike rack by Curt. This bike rack is perfect for those who depend on versatility and security. The 45 lb aluminum rack fits standard 2x2-inch receivers and features an integrated anti-rattle shank and anti-theft lock for quiet and secure transportation.
The rack can be easily secured in a vertical position when not in use and quickly folded down for use with a simple turn of a latch handle. The tray is designed to hold two bikes with a maximum carrying capacity of up to 260 pounds.
CURT® - Tray-Style Hitch Mount Bike Rack (2 Bikes Fits 2" Receivers)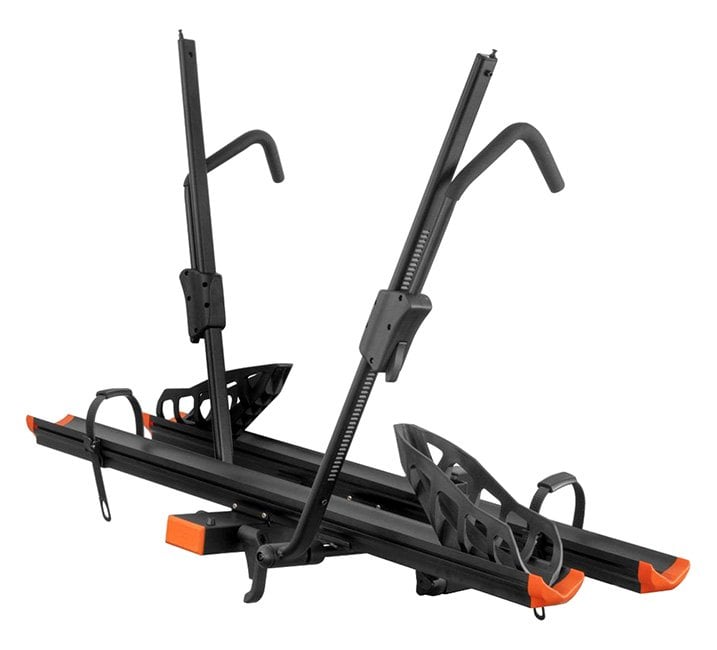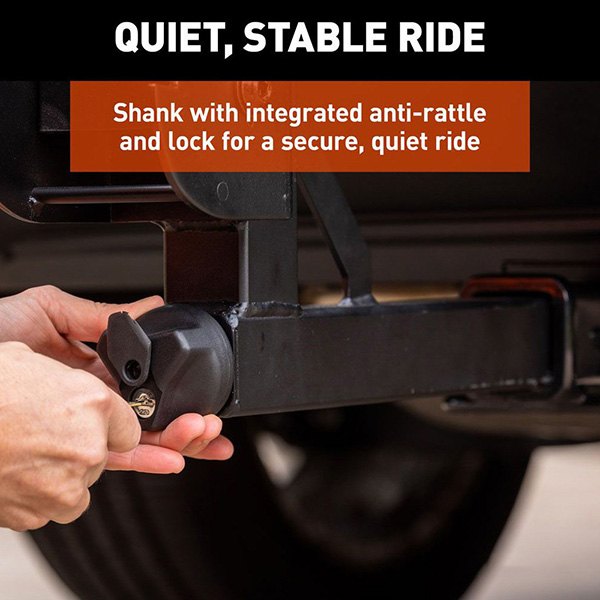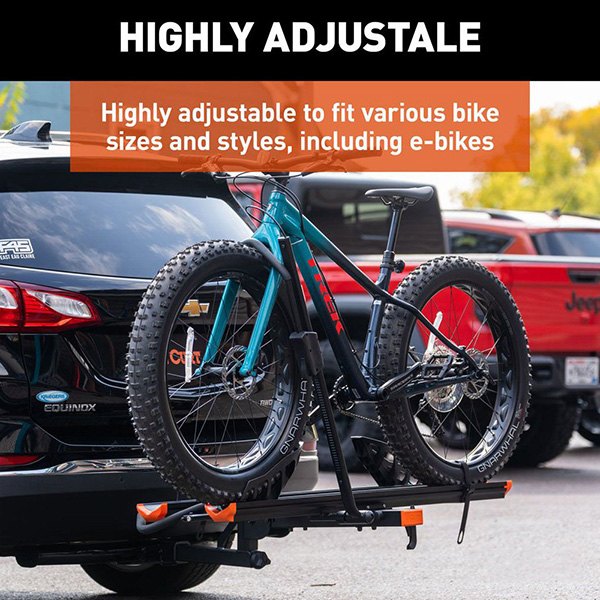 Notes:
Do not install on a trailer or other towed vehicle.
Specifications:
Number of Bikes: 2
Max Load: 130 lbs
Receiver Tube Size: 2"
Tilt: Yes
Finish: Durable Powder Coated
Color: Black
Weight: 45 lbs
Features:
Tray-style arms provide three points of contact to keep bikes fully secure
Highly adjustable arms easily accommodate various bike sizes and styles
Padded arms protect the bike frames from nicks and scratches
Tray-style design allows for easy loading and unloading of bikes
Threaded anti-wobble shank prevents bikes from swaying during travel
Securely holds up to four bikes with a max capacity of 90 lbs. or 180 lbs.
Tilts away for convenient rear vehicle access
Sides fold up when not in use for compact storage
Protected by a durable black powder coat finish
Have a peek here for more details about the new CURT release.
​